Emergency Mobile Mechanic Sydney
Even if you regularly maintain your car, there are numerous situations that you cannot predict. Sometimes, you can notice a cloud of smoke coming out from the hood or your car can suddenly stop on your way back home. In those situations, you will need a certified and reliable mechanic to help you resolve the problem quickly.
With us, you can be sure there is someone who will answer your call almost instantly and provide you with aid on the spot. Helping you when you need us the most is one of our services we find most important. It doesn't matter in which part of Sydney you are at the moment, we will get there as soon as possible and do the best we can to get your car back in good condition again.
Our service includes a call-us-now option for emergency mobile mechanic cases. Keeping this in mind, if you find yourself in any kind of trouble with your vehicle, do not hesitate to give us a call. We guarantee we will be there to help you in any way we can.
24 Hours Available Mobile Mechanic Sydney
You can contact us at any time of the day or night and be sure that we will be there to provide the service you need. Our female mechanics are fully licenced and ready to provide you with fast and precise service whenever you need it.
Furthermore, waiting for the towing truck when your car stops at the motorway and then repairs at your dealership can be expensive and time-consuming. However, with our services, you can say goodbye to this.
We are available 24 hours in cases of emergency. Just give us a call and you can expect our staff to show up wherever you are and easily detect a cause of your vehicle malfunction. We will do all that we can to provide you with the best solution on the spot and give you a detailed insight into our work.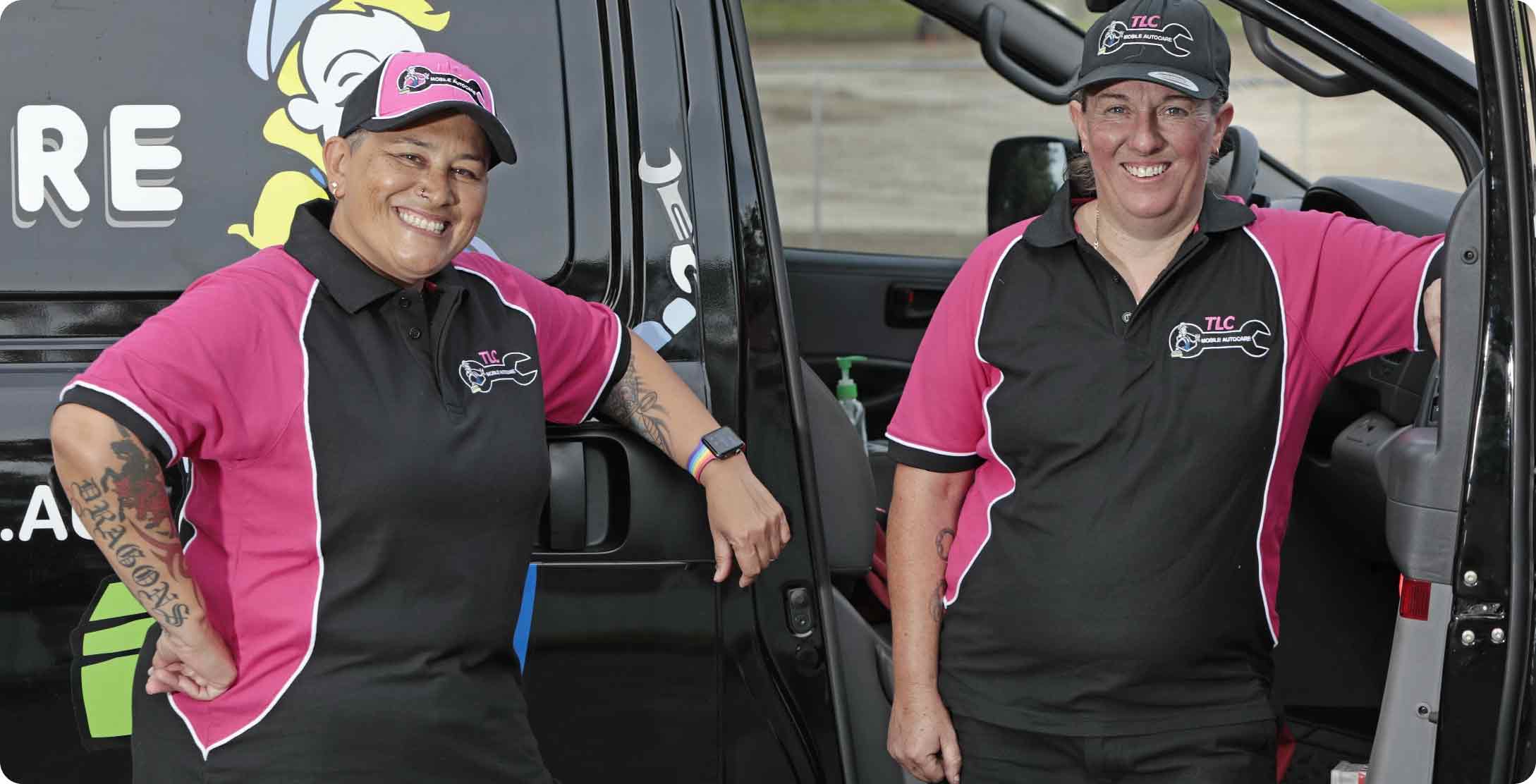 Premium Sydney Auto Care
Years of experience made of us true experts in car care. Behind us is over a decade of straightforward, dependable and professional practices, and you can count on our services for an individual car as well as the entire fleet.
Continually growing and improving, we are happy to say that our expertise and highly professional approach to every customer has made us one of the leading mobile mechanics in Sydney. Whether you have been using our services before, or you are a retrieving client, we will make sure your car gets the best possible treatment.
Experts in our team are ready to perform a wide range of mechanic services – from quick repair and part replacement to a major car inspection. You can expect us to do all in our power to justify your trust and provide you with the car service you deserve. We assure you that we will not leave your site until we are sure that your vehicle is working properly.
Call Us Now
Whether you are looking for someone who will be there in case of an emergency or to provide you with regular vehicle maintenance, feel free to get in touch with us. Book for our services by completing an online form on our website and we will send you a response as soon as possible. You can contact us via phone as well.
Do not forget the already mentioned call-us-now option on our website. Have in mind that our emergency mobile mechanic team is always on alert, ready to promptly reach your location and give your car proper repairs. You can give us a call at any time and be sure we will be there to help.