Mobile Mechanic Sydney 24 Hours
Every driver knows how stressful it can be when something goes wrong with your car, especially if there is no one to help you. Luckily, you will not have to worry about that, because we are mobile mechanics covering the Sydney area.
The best part is that we have an entire mechanic shop on wheels, and we will be able to come to your location as soon as you book us in. No matter if your car is parked in your garage or if you are waiting for us beside the motorway, we will be there shortly to detect and resolve the car malfunction.
Our Hours are: 
| | |
| --- | --- |
| Monday | 8am–5pm |
| Tuesday | 8am–5pm |
| Wednesday | 8am–5pm |
| Thursday | 8am–5pm |
| Friday | 8am–5pm |
| Saturday | 9am–1pm |
| Sunday | Closed |
Trustworthy Mobile Auto Care in Sydney
Since we know how important it is to have a reliable car mechanic at your service, we are here for you. Whether you need a quick fix or coolant replacement, you can count on our female experts.
Experienced and fully-licenced mechanics in our team will be ready to inspect your car, detect the issue and find the best possible solution. We will work hard to meet your expectations and provide you with a top-grade mechanical service. We will not only make your vehicle functional but also ensure that our repairs are long-lasting by using parts of proven quality.
Besides that, we make sure to thoroughly inspect your car and explain to you what caused a malfunction. You will have full insight into our work on your vehicle and we will be at your disposal for consultations as well.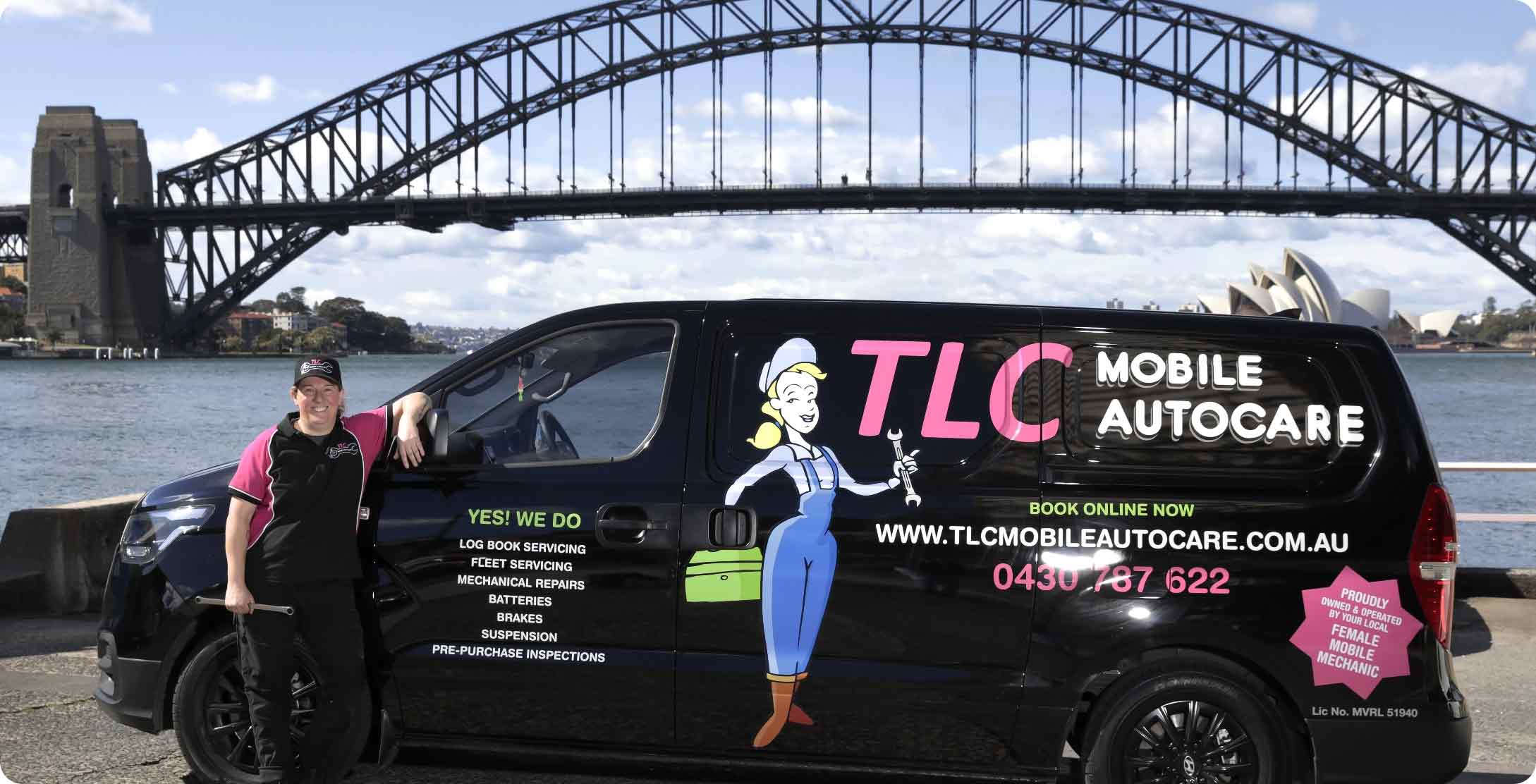 Professional Car Repairs on the Spot
If you don't have the right mechanic to turn to when your car breaks down, you may find yourself in a stressful situation. Furthermore, if you do not get the right type of help, you may end up losing more money than you expected or even your vehicle. That is why our professionals are ready to give your vehicle the service it deserves.
Whether you need brake fixing or replacing gearboxes, we will work hard to provide you with an solution. You will not have to worry how long it will take until the next problem because our professionals will double-check everything.
Our experienced female mechanics will not leave anything to the chance. We pay strong attention to providing a meticulous job before getting your vehicle back on track. You can count on us to detect and resolve even the smaller issues. It doesn't matter if you need a spark plugs replacement or your car is overheating, we will provide you with precise and efficient service.
Emergency Mobile Mechanic Sydney
We want to let you know that we are ready to help you when you need us the most. Because of that, our service includes a call-us-now option, and you shouldn't hesitate to use it whenever your vehicle puts you in an unexpected situation.
Our highly-skilled team will be your support promptly answering your call. You can expect us to give your car the highest-quality treatment and show you what makes us the most reliable mobile mechanics in Sydney. Wait no more and get in touch with us at any time.