Charging System Check Sydney
Cars are heavily relying on gas to keep them moving, but there is another crucial element that supplies them with power, and that's electricity. Once the charging system is damaged or there is a fault in its component, we will not be able to start the car or simply drive from one point to another safely. 
A typical charging system is made up of the ignition switch, alternator, battery and wiring and electronic control unit. The system is what keeps the car's battery charged and delivers the necessary power to radio, lights and other electrical components. So, if the charging system is not operating correctly, the battery wouldn't be able to recharge and will eventually die. 
Nothing can ruin our day like a dead battery, and you will probably agree on this one if it happened to you before. All you need to do to prevent this bothersome occurrence is turn to our charging system check Sydney professionals. We are well-known for our quick, efficient and convenient car repairs and servicing, so you can give us a call today and discover for yourself why so many Sydney citizens already put their trust in us. 
What to Do When the Battery/Charging System Light is On? 
Every car issue related to electricity is not something to overlook simply because you could leave stranded somewhere on the road. Depending on the car model, you can have either a battery or check the charging system light on the dashboard, and they both indicate that you should turn to our mechanics right away.
Once this light is on, it means that your car is running only on battery power, and we already established that the charging system is responsible for battery power-up. Within a few hours or shorter, you'll be unable to start your car again. 
If this happens, you don't need to panic because our skilled and reputable lady car mechanics are right here. Just give us a call, share your location and we will do our best to meet you in the shortest time. Once we arrive, we'll detect the issue and take care of it at the spot, in front of you.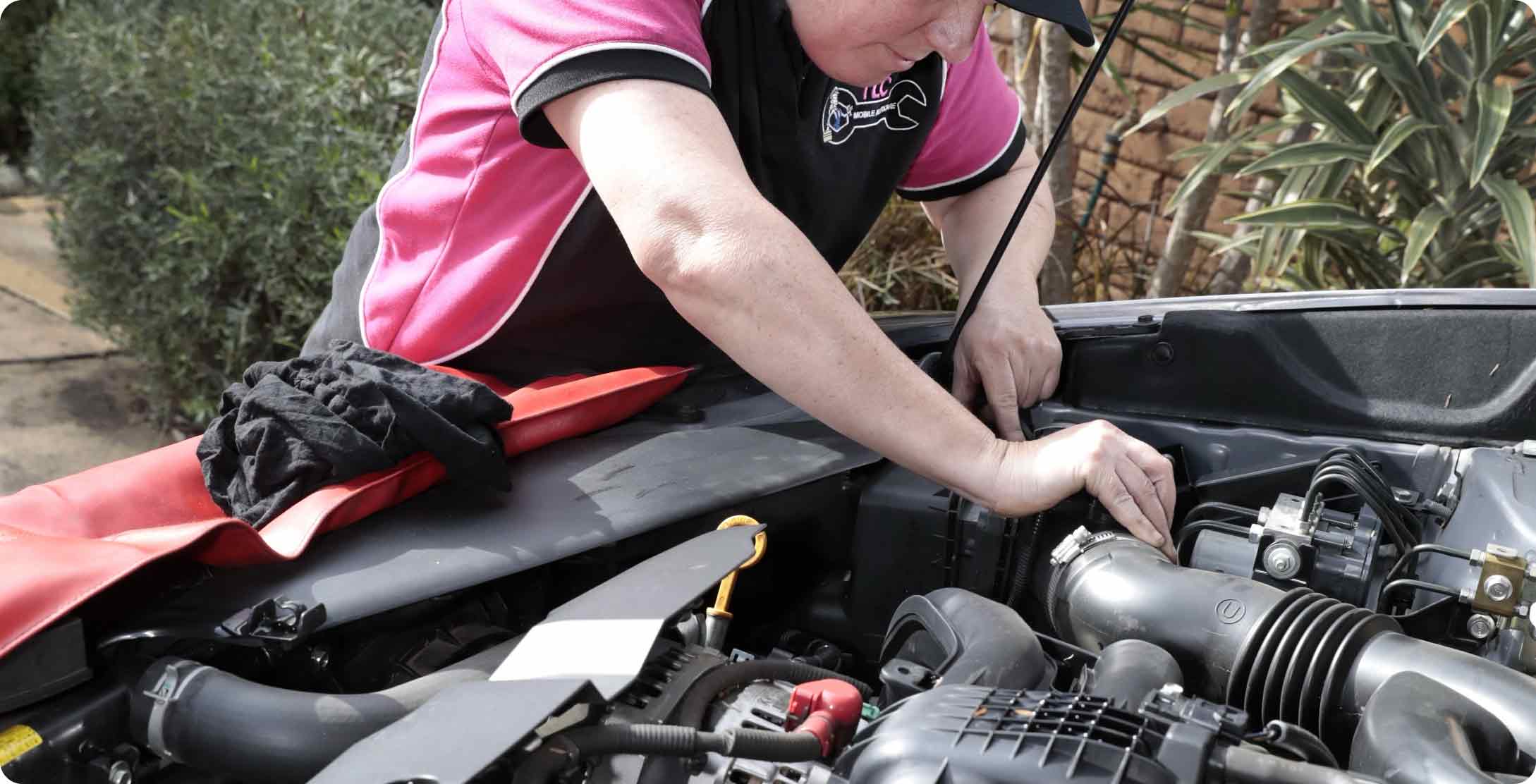 Expert's Yet Affordable Charging System Check in Sydney
We strongly suggest to each of you to leave the professionals to take care of any sort of electrical testing since it can be dangerous for untrained individuals to do so. The first thing that our lady car mechanics perform is a thorough visual inspection. After that comes the series of electrical voltage and output tests that will provide more details. 
Charging system defects are sometimes difficult to diagnose, but you can be sure that we have adequate equipment and more than enough skill and knowledge to establish the right evaluation. In many cases, all we need to do is charge or replace the battery, and you are good to go. In case we detect any other issue like a blown fuse, loose drive belt or defective wiring, we will also deal with it in no time.
Your Car Won't Start and You Are in a Hurry? Give Us a Call Now
The frustration that comes with the car that won't start is inevitable, but we can make it disappear within minutes. All you have to do is give us a call at 04 30 787 622 or book our service online, and the rest is on us. We will meet you at your home or work, and consider our work finished only when your car is ready for safe and comfortable driving again.
Turn to us for major single car and fleet servicing, and we promise that you'll get our usual premium service for the price you'll love and appreciate. After all, your satisfaction and trust are what kept us going for all these years, so at least what we can do is provide an enjoyable and convenient car repair experience.