Mobile Car Battery Installation Sydney
When you cannot start your vehicle, one of the first things that will come to your mind is that something is wrong with a car battery. If that is the case, you will need a reliable mechanic to help you with that.
The battery is the most important part of a car mechanic system, and hiring a professional to help you detect the issue is always a good idea. That is why we stand at your service. Though sometimes all it needs is a quick fix or simple charging, there are situations when you will have to install a completely new battery in your vehicle. And, we will be happy to help you with that.
Devoted and Experienced Female Mobile Car Mechanics
We are a team of female mobile auto care experts that provide a wide range of mechanic services and car battery installation is one of our specialities. Our mission is to provide you with swift, precise and top-quality work, and we do that at competitive rates.
A car battery installation can be a complicated job for someone who had never done it before, but our female professionals do it with ease. Each of our mechanics is fully licensed to conduct this type of job and they will do it in the shortest time possible. 
You can be sure that we will provide you with highly professional service and take care of even the smallest details. No loose cable will escape the sharp eye of our technicians you hire and we will make sure that everything fits in perfectly with the rest of the car mechanic system.
Besides that, we will be there to assist you even before the installation. In case you are not sure what is the model and the size of the car battery you need, you can give us a call or send an email. Our representatives will be happy to provide you with information and suggestions and make the entire process a bit easier.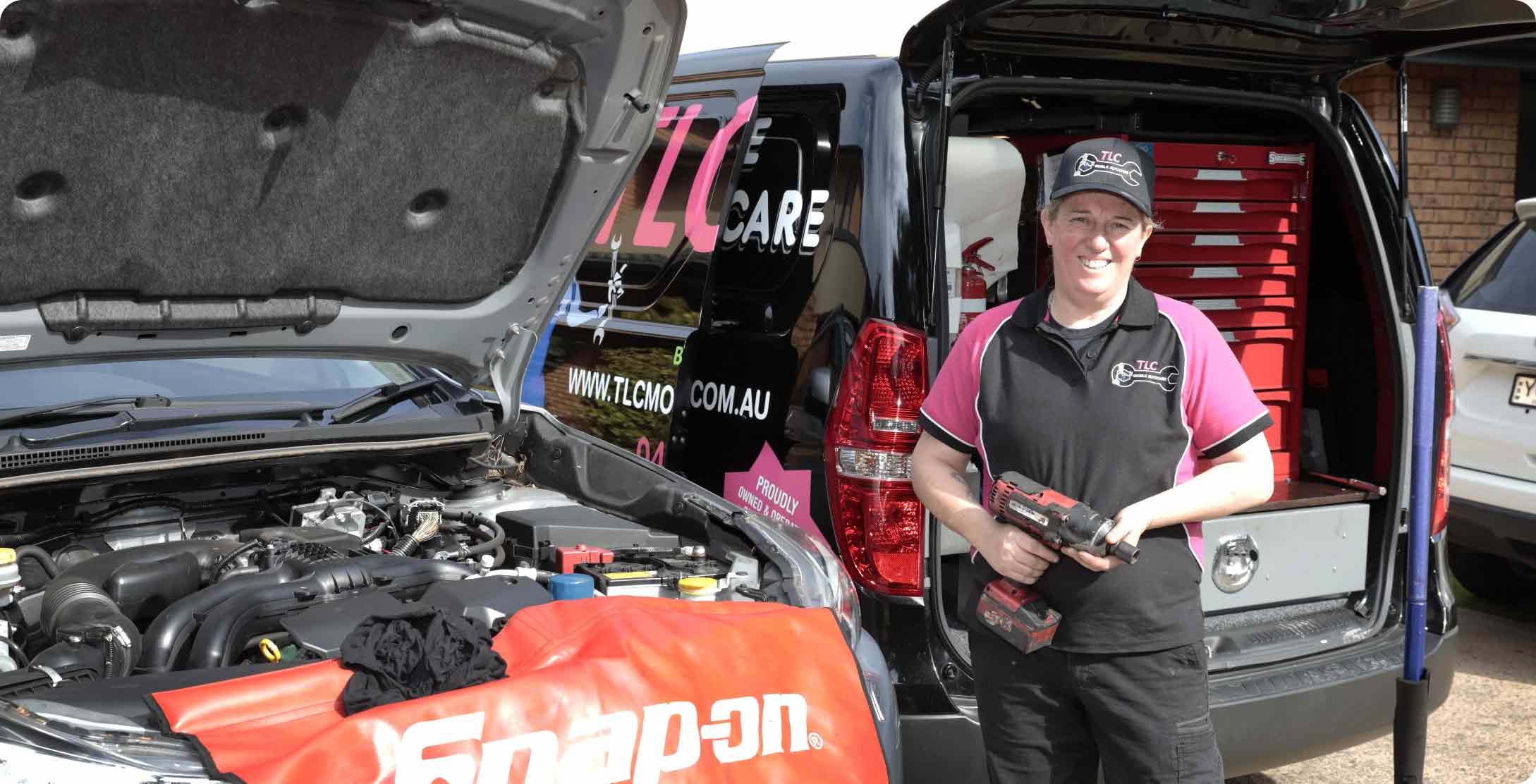 Professional Mobile Car Battery Installation Throughout Sydney
Our mobile car company assembles qualified female mechanics that will use only the best practices to resolve your issue. Each of them has a rich experience in the automotive industry. Because of that, they can quickly locate the issue and repair or replace a troubling part of your car.
Fully equipped with modern and sophisticated equipment, our specialists are ready to come to any location in Sydney and provide your car with the service it needs. They do everything on the spot, and you can go back to driving as soon as they conduct the necessary repairs. And, they will go the extra mile to make sure your vehicle is safe to ride. 
Additionally, you can count on their support in the case of an emergency. No matter if your car has stopped during the ride, or you are experiencing another urgent situation, give us a call. Our mechanics will resolve your car issue in no time and without any complications.
Contact Your Mobile Car Service Today
If you want to make sure your car battery is installed by a reliable and highly professional mechanic, do not hesitate to contact us. We are at your disposal every working day from 7 am to 5 pm, and on Saturday from 9 am to 1 am. In case of an emergency, you can give us a call at any time of the day.
Book for our services via phone, or send us a quote. And, if you have some questions about prices, car maintenance, part installation or repairs, feel free to send us an email as well. We will be more than glad to hear from you and assist you in any way we can.