Mobile Car Suspension System Inspection Services Sydney
A well-adjusted suspension system is a crucial part of your vehicle, and keeping it in good condition generally means seeking professional help. Luckily, our mobile mechanics are ready to assist you with the car suspension maintenance and repairs.
We are available to provide regular inspection services for this and other systems in your vehicle no matter where you are in Sydney. Our mobile mechanics will come to you fully equipped and check everything from tires to shock absorbers, and you can rest assured that they will not leave the site until they are sure everything is working well.
Thorough Car Suspension Inspection and Repair Sydney
Car suspension checks should be done frequently, especially when you suspect there might be something wrong with the axle or any other part of the system. If you have concerns, schedule an inspection with our car specialists and they'll be glad to help! 
Our mobile auto care experts will come to you, eliminating the need to drive your car to the dealership or mechanic shop. We will conduct a thorough inspection and detect the issue, as well as what is causing it, and if there is something wrong with the suspension system in your car, you can count on us to easily locate it. After the swift repair, our mechanics will double-check every detail, making sure your vehicle is functional and safe to use, and offer a fair price for their work.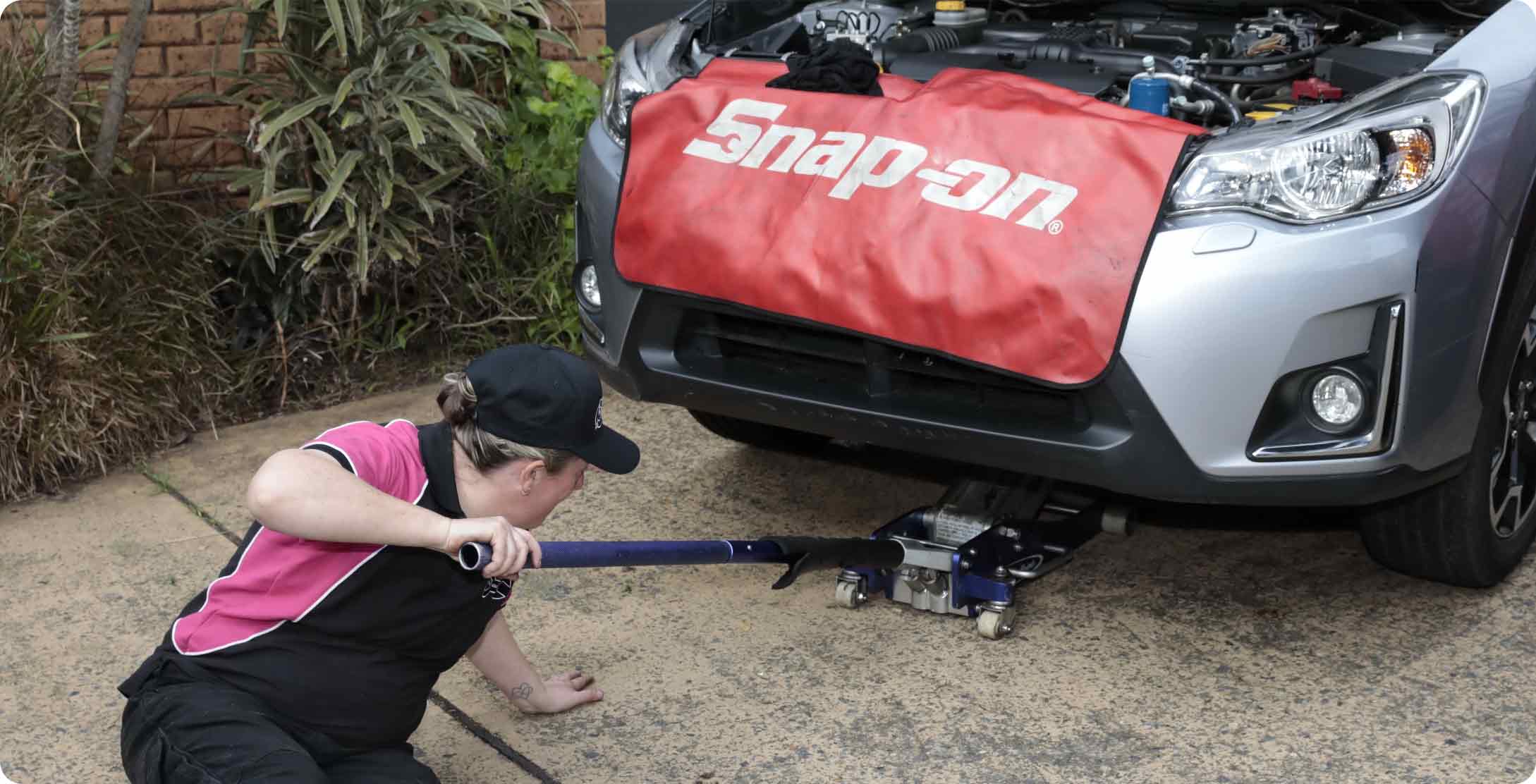 Highly-Qualified Female Mechanics 
Every car owner needs to know where to find a trustworthy mechanic, and if you're looking for someone who will take good care of your vehicle in Sydney, we can help!
The mechanical specialists in our team are highly qualified ladies with the knowledge and capability to perform a wide range of services. 
Whether you need someone to conduct a car suspension inspection, major or log book service, or even some small repairs – like a faulty car battery or locked steering wheel, our mechanics stand at your disposal. Even if you find yourself facing a car emergency, stuck on one side of the road, or unable to move your vehicle from the garage, they will be there to help. 
Our female mechanics are experts when it comes to auto care and repairs. They are fully certified to perform various services, and you can be sure they will work hard to meet the needs of your car and conduct quality work, no matter what they do. 
Just give them a call and they will arrive at your location as quickly as possible!  
Send Us a Message
It doesn't matter if your car is ready for a logbook service or you just need a suspension system inspection – we are looking forward to hearing from you. Send us a message or call us at any time to book our services, and we will make sure to arrange an appointment for the first available date. Our representatives are available from 8am to 5pm Monday to Friday and 9am to 1pm on Saturdays.