Mobile Brake Repairs Sydney
Finding that brakes on your vehicle aren't working properly is one of the most unpleasant things to experience as a car owner. This type of malfunction puts you and other people riding with you in danger and it is an issue you should address immediately.
To avoid driving with faulty brakes, the best thing you can do in this situation is to call your mechanic to come to you. In case you don't know who to contact, we stand at your disposal. Our team has years of experience with this and other types of car repairs, so you can be sure that the problem will be resolved swiftly. You can expect straightforward and professional service at competitive rates.
Whether you noticed there is an issue with your brakes somewhere in the city or your garage, we will come to your location and conduct a proper repair. Our service covers all Sydney areas, so you can relax knowing that we will not fail to find you and help you get back behind the wheel.
Mobile Brake Checks Sydney
No matter if your brakes have just been repaired or you are doubting there is something wrong with them, you should book for testing and checking. Safety checks are part of our logbook and major car service, but we also make sure to conduct them after every repair.
We deeply care about the safety of our customers, and we never let ourselves leave anything half done. When it comes to brakes testing and security checks, you can be sure that we will check everything from pedals to the control of the module and master cylinder. Of course, if there is any malfunction or damage, we will fix it as soon as possible.
You can be sure that we don't leave anything to chance. With a keen eye for details, a car specialist that comes to you will thoroughly inspect every detail. Once she locates a potential problem, she will explain to you a further course of action and repair your brakes to be good as new.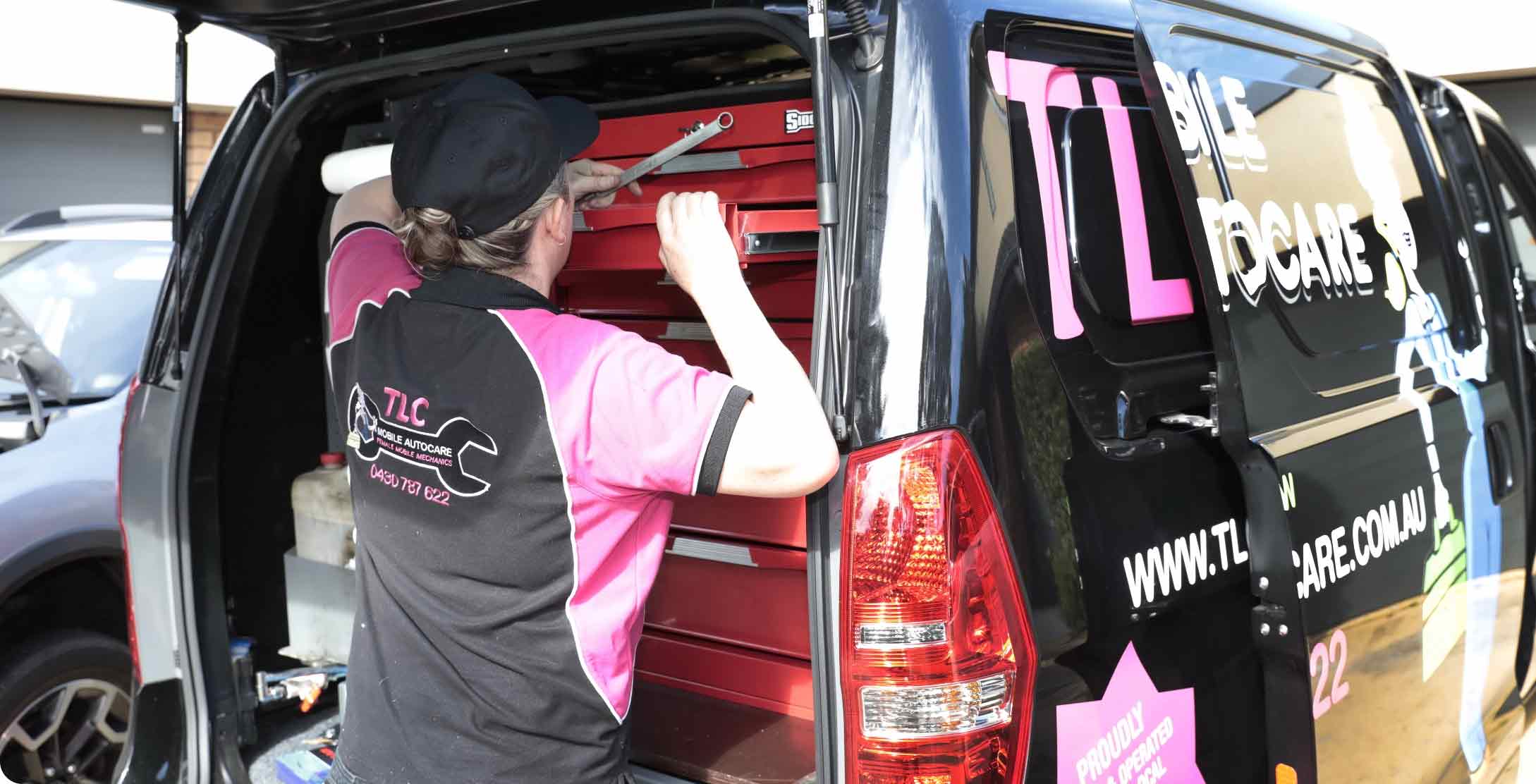 Professional and Highly Qualified Female Mobile Mechanics
Our team of mechanics is assembled of fully certified female car experts, ready to provide your vehicle with proper auto care. No matter if it's a case of emergency or you booked our service in advance, you can be sure your car is in safe hands.
It doesn't matter if your car needs brake disks replacement or drum repair, our female experts will know exactly how to help you. Furthermore, they will tell you why the failure occurred and how to maintain this part of your car in the future.
In case you are not sure why your car isn't working as it should just give us a call and one of our specialists will come to you as soon as possible. Whether it is an oil change or any type of repair, we will send you one of our female mechanics to resolve everything quickly and provide you with top-notch service.
Book Level-One Mobile Brake Repairs in Sydney 
The best way to make sure that the braking system in your car is working perfectly is by booking our services. To do so, you can send us a quote or give us a call. Our representatives will find the first available term and arrange an appointment. Our working hours are from 7 am to 5 pm every working day, and you can also reach us from 9 am to 1 pm on Saturday.
However, we also have a 24h open line for emergency cases. So, if you find yourself in trouble with your car, do not hesitate to dial our number.