Mobile Car Service Sydney
If you don't address car issues on time, you will probably find yourself in a problematic situation. Because of that, we suggest you contact our professional team of mechanics as soon as you suspect something is wrong with your vehicle.
The mobile car service we provide is designed to help you resolve any issue quickly and without a hassle since we are coming to your location with all the necessary equipment. We are a team of licensed mechanics ready to assist you no matter where you are in Sydney.
Once you get in touch with us, you can be sure that we will do all in our power to provide you with the type of service you need. Even in emergency cases, we will be ready to quickly come to your location, detect and resolve all issues.
The advantage of hiring a mobile car service is that you will not have to worry about taking your car to a mechanic shop. This means that you will not have to wait too long and pay extra for towing service, we will come to your address as soon as possible.
Our female car experts have long experience, we are always ready to grant our customers the best mobile mechanic service in Sydney. We take pride in providing top-notch service at reasonable rates. Another reason why so many people choose us as their reliable car mechanics is that we are non-stop available for urgent repairs or inspections.
It doesn't matter if your vehicle needs multiple repairs or you are just looking for a regular car inspection, we will be there for you. When you hire our mobile mechanic team, you can rest assured nothing is left to chance, because we will double-check everything and leave only when we are sure that your car is safe to drive.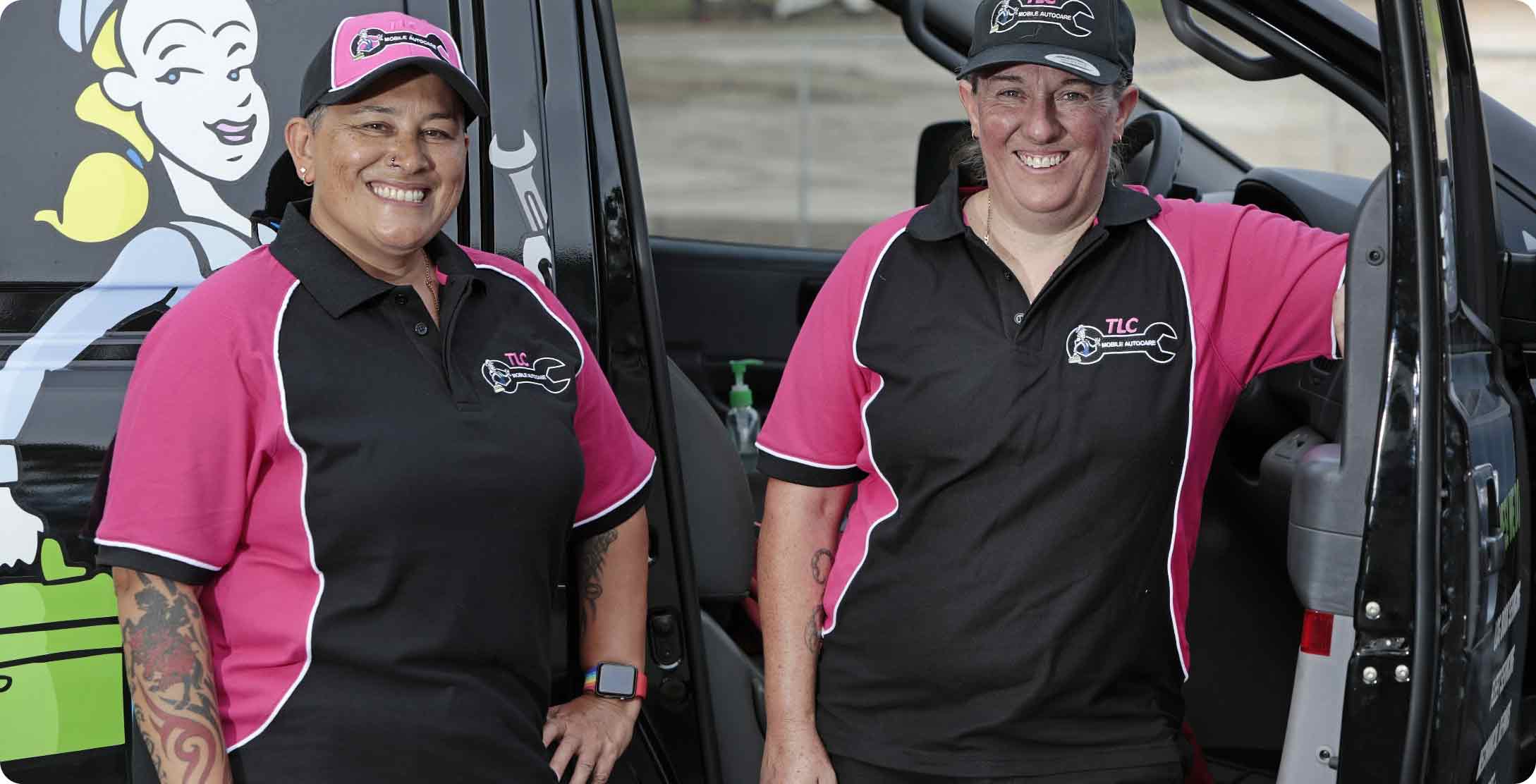 Log Book and Major Car Service
When the time comes for regular service, you will need someone dependable. With us, there is no need to worry about that. All you have to do is to give us a call and we will find the first available term that suits you to book an appointment.
Our specialists provide log book and major car services, plus we offer more reasonable prices than dealerships. You can be sure we will conduct a thorough inspection of your entire vehicle. We will check everything from lights to the battery and conduct necessary part replacements and repairs.
No matter if it has been 6 months or 2 years since your last car service, we will not settle down until your car is in a good condition again. You can relax knowing that your car will be in expert hands. In case you want to know more about how to maintain your car better, we will be there to give you some valuable tips.
Request a Quote Today
Whether your major car service is approaching or you need urgent repair, you shouldn't hesitate to contact us. Request a quote through the form on our web page or by calling any of the listed numbers. You just have to give us all of the necessary data and we will be at your location shortly.
In case you have some questions about prices, additional services or available dates, give us a call at any time. Our representatives will be glad to provide detailed answers because we like to keep everything transparent. Let us show you all the benefits of our mobile car service in Sydney, and we guarantee you won't regret it. Hurry up, and book for our car services even today!