Spark Plug Replacement Sydney
The well-familiar fact is that our cars need gasoline to run, but to start the engine, they require the presence of another essential component – electricity. Spark plugs are connected to the wires that further lead to an ignition system where the arcs of electricity are created. This process is actually making the combustion with the help of the engine's cylinders which then makes the motor start and run smoothly. The conclusion is that the spark plugs are critical parts of your car. 
Keeping them in great condition is a must if you want to have an enjoyable and safe ride, and all you need to do is turn to your trusted autocare professionals. We offer rapid and efficient spark plug replacement in Sydney for a fair price that you'll like. With over 15 years of experience in the automotive industry, we are more than competent to perform tasks on any car's brand and promise a premium autocare service by our friendly female mechanics. 
When Is the Time for Replacement of a Spark Plug?
Regular replacement of a spark plug should occur every 2 years or approximately 40000km. On the other hand, the timing can depend on various factors since the plugs can be worn down faster. If you prefer a faster ride, you may need to replace the spark plugs more often, and if you like driving with a lighter foot, it may prolong their life. 
We already agreed that spark plugs are an incredibly important component of each car, so make sure to never skip a regular replacement of your spark plug. In case you have oil leakage, we strongly recommend you reach our mechanics right away. We will fix the issue instantly and prevent further contamination that might damage the plugs for good. 
In case you notice that the engine doesn't start as easily as before and have difficulties accelerating, spark plugs may have deteriorated. When the spark plug stops working, it will simply misfire and cause our car to run rough and shakily. At this point, you should simply give our ladies a call and wait for them to come to the rescue.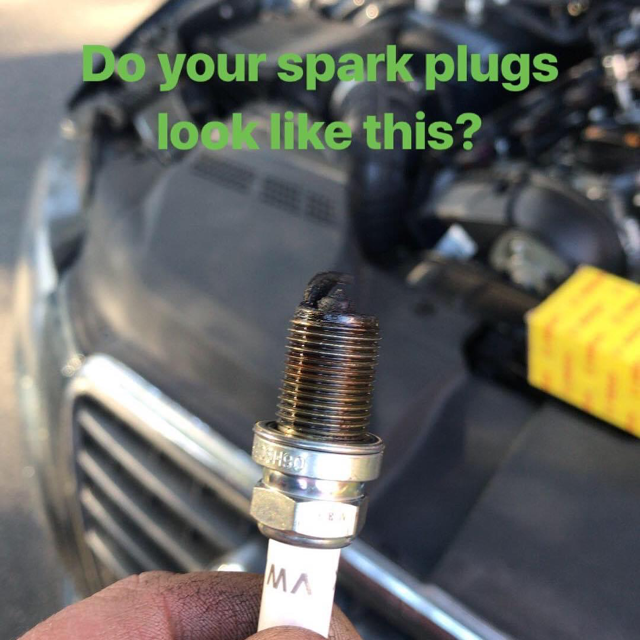 Major Service and Spark Plug Replacement in Sydney
Even though your car didn't show any damaged spark plug symptoms, it will still need a replacement after a certain period. Considering their importance, this service is integrated into a regular major car service and our mechanics are at your disposal for the whole package.
You can give us a call or book the service via an online form, and the best thing is that we can come to your address and perform the work right there in front of you. If we determine the spark plug replacement is the only thing your car requires, you can be sure that we will not perform any additional and unnecessary work. This is simply not the way our lovely mechanics do the business.
In case the time for the major car service is right and you are a new customer, you'll get 10% off. We have competitive prices in general and will do our best to make the best offer for each of you.
Spark Plug Replacement for Your Entire Fleet
We know exceptionally well how fleet servicing can be expensive. Since we generally love our job and automobiles themselves, we want to take care of your fleet the best way we can. Therefore, don't hesitate to turn to us for fleet spark replacement in Sydney and get $50 for booking additional cars. 
Don't wait until your engine can't start anymore and contact our specialists now. We promise to respond adequately and perform the tasks swiftly and professionally. After all, our reputation depends on it.