Good car maintenance means you will have to take your vehicle to a mechanic for a service regularly. Though many advise that this is best to be done in your car dealership, inspection and repairs of this sort can get pretty costly. This is why we made log book one of our three major services.
Our mechanics on the wheel made this sort of inspection and reparation of vehicles their speciality, and they conduct a high-quality job for a fair price. You can make a reservation for a log book 6 months or 10 000 km after the last check. And, once you arrange this service, our team will get to your location and provide you with better service than you could ever expect.
It doesn't matter if you are running a transportation business that incorporates multiple vehicles, or you need servicing for your family car, you can rely on our female mobile mechanics. Even if this is your first log book and you aren't sure what it includes, we guarantee your vehicle is in safe hands.
Thorough Car Checking
Various car shops and dealerships hold different offers regarding log books. We make sure that our service covers everything from changing filters to battery and charging system checks. Booking our service means our experts will have a meticulous approach when it comes to investigation and reparation of your vehicle, and none of the details will be left behind.
With log book services we cover adjustment of pressure and rotation of tires, checking of fluid levels, coolant, wipers, horn, and lights. We also make safety checks, as well as testing and adjusting brakes and greasing. 
Still, we make sure our prices are adequate for the type of service we provide. You will certainly save some time because your vehicle will not have to leave a garage – our specialists will come to your address.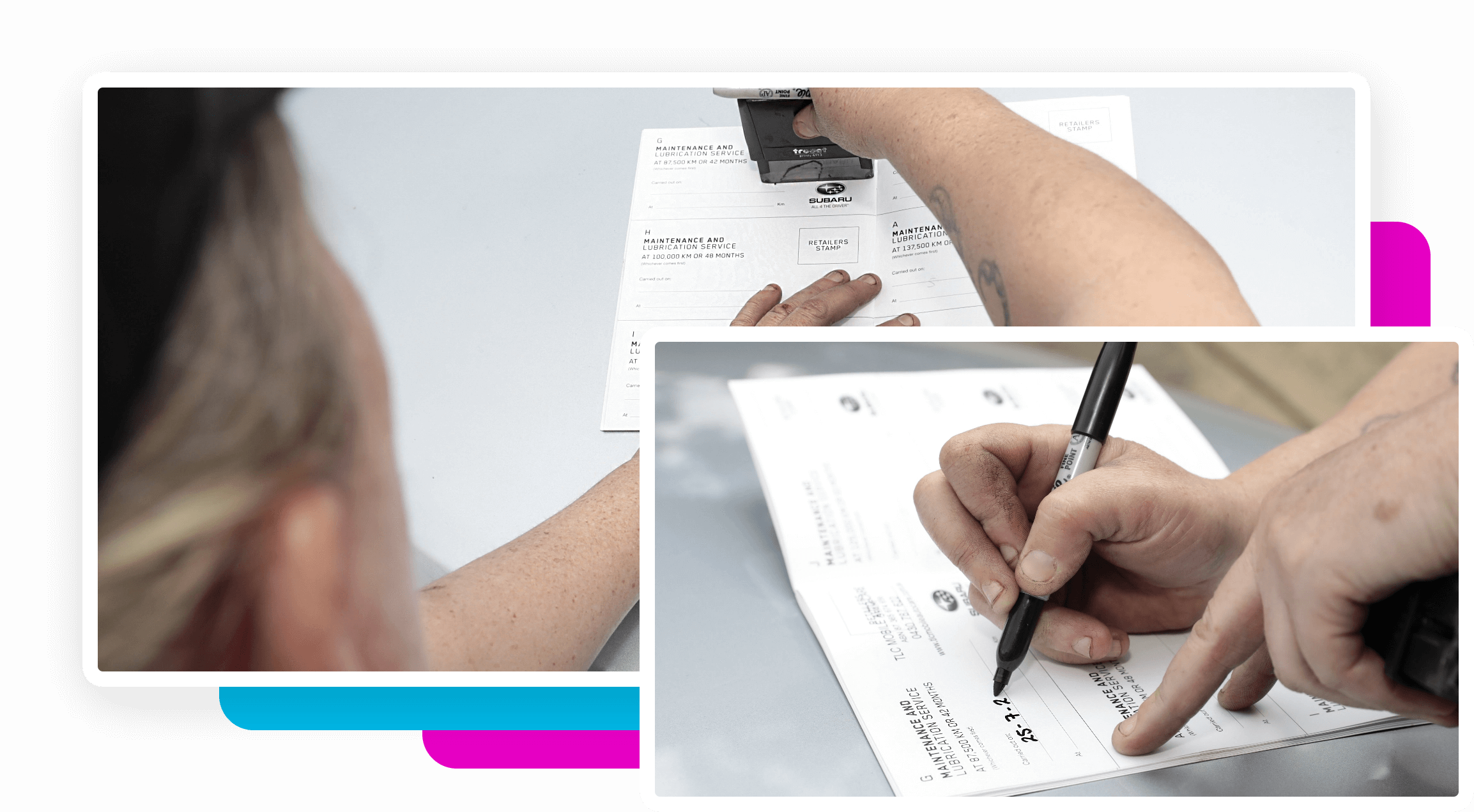 Experienced Female Mechanics
We praise our mechanic experts not only because of their knowledge but also because the service they provide has earned us many loyal clients and trusted partnerships. With rich experience in the automotive industry, skilful Mel and her team are servicing vehicles all over Sydney.
These fully-licenced and professional female mobile mechanics provide reliable, prompt and honest service, and they are ready to help you with any type of car malfunction. They don't shy away from less glamorous work such as oil change or engine replacement. 
Even if your car stops while you are driving, these ladies are ones you can count on. Using our option for an emergency call, you can contact us and our team will be there to help you as soon as possible. They will locate and fix or replace a damaged part and get you swiftly back on the road. Whenever you find yourself in this type of situation, you can just take a deep breath and relax because our professional mobile car mechanic service is only a call away.
Book Our Log Book Services in Sydney Today
If your log book service is approaching, do not hesitate to get in touch with us. You can make a reservation by calling any of our phone numbers or completing a form on our website. This choice is completely up to you. The only thing you need is to make sure that you have provided us with all of the necessary data. 
Whether you need information about available dates, prices or additional services, feel free to contact us at any time. We will be more than happy to answer all of your questions and even give you advice on car maintenance. Let us show you why so many people throughout Sydney choose our log book services.